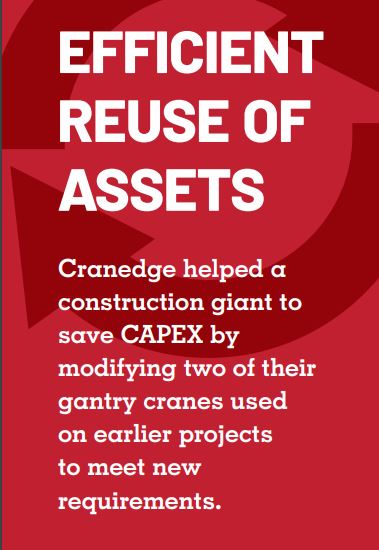 About the Project Challenges
Earlier, the customer had procured two Gantry Cranes from ElectroMech of which, one was used on the bridge construction project in Goa and the other, for constructing a flyover in Delhi. Both the projects were completed successfully and the cranes were in good condition but lying idle.
When the customer received a contract for constructing a 17.7km stretch of the Mumbai Trans Harbour Link project (MTHL), they decided to reuse these cranes and called us to assess the feasibility. For this project, two cranes of 150t SWL were required to be placed atop the launching girders for handling large precast segments.
Our experts visited the project sites and conducted Health Check-ups of both the cranes. The specifications of the cranes required on the new project were not exactly the same as those of the existing cranes and required major modifications for span and height of lift (HOL), which was a major challenge.

Apart from the modification in span and height of lift, no major reconditioning was required. Being ElectroMech cranes, they are built with reliable components and are designed for a long life even when used outdoors. Also, the cranes were used and stored properly by the customer and hence were in good condition.
Being a sea link project, there are possibilities of heavy winds and storms at the project site. After modification, the cranes were required to be equipped to work in such rough weather.
The customer is a part of a large business conglomerate in India having global operations. They operate in different sectors such as technology, engineering, construction, manufacturing and financial services. Their construction division has executed some monumental infrastructure projects the world over, which include bridges, flyovers, metro rail, airports, defence infrastructure, ports, hydel projects and nuclear plants. With over eight decades of experience, a strong, customer focused approach and the continuous quest for world-class quality, they possess unmatched expertise in their field of operations.
The business group is a long-time customer of ElectroMech and uses hundreds of ElectroMech cranes in their various manufacturing facilities across several projects. They ensure complete use of the asset till the end of its life, not only to achieve economy in operations but also as a part of their sustainability initiative.
As one of the cranes required modification in span, it was brought to our factory. Both the cranes were altered suitably to meet the new requirements by carrying out other modifications such as,
Change of wire rope drums and crane wire rope to accommodate HOL of 50m
Provision of load limiter with display
Fitting with Thrustor brakes for higher safety
Being a busy site with large-scale movement of men and material, human sensors are provided to avoid accidental collision
Both the cranes have hydraulic CT (cross travel). To ensure trouble-free, long-term operation, the hydraulics were replaced as a precaution
Provision of anemometer as the project is in coastal area
Complete overhauling of hook block for smooth operation
Replacement of gearboxes of main hoists upon request of the customer
Provided new Radio Remote Controls (RRC)
Control panels – Fully tested after fitting the missing electrical components and redressing of wiring
Application of new coat of corrosion-resistant paint After the modifications, the cranes have been erected at the site and handed over after successfully testing for full load handling.
Major saving in CAPEX by reusing the existing assets
Time-bound completion and efficient logistics saved significant time
Higher safety as the cranes are equipped with accessories to ensure safe operations on such projects
Increased life of cranes
Assurance of efficient service by crane maintenance experts from Cranedge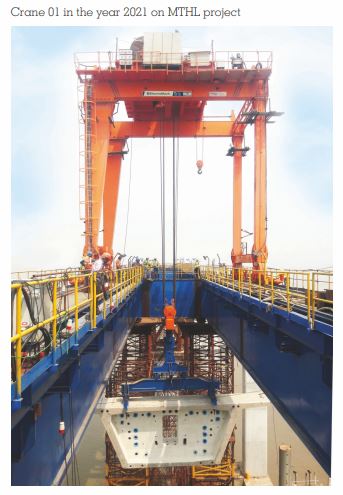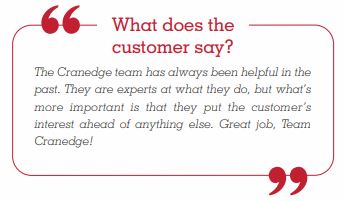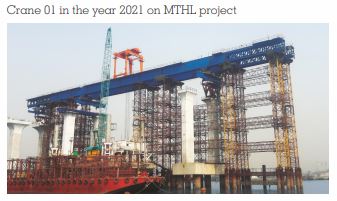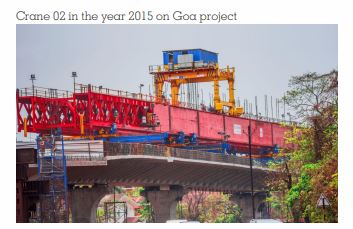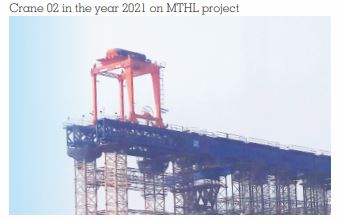 Expert Aftersales Support for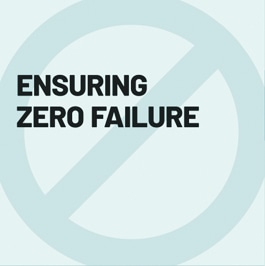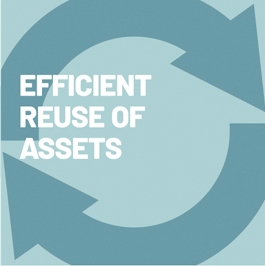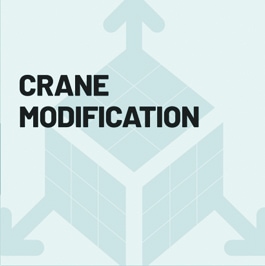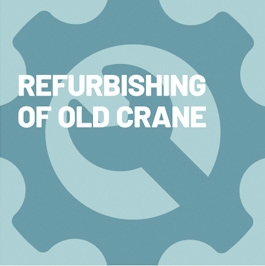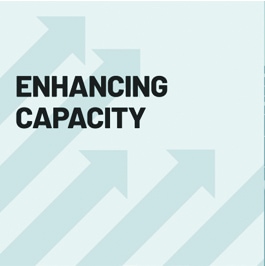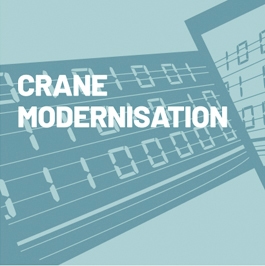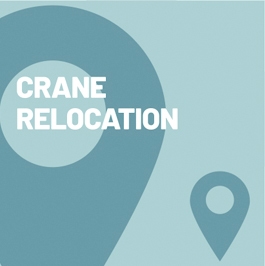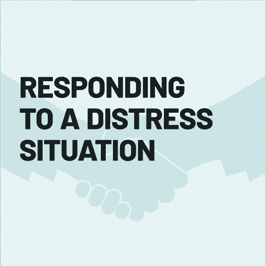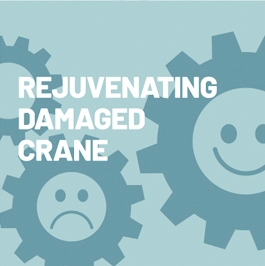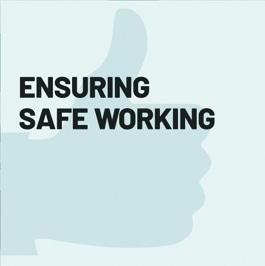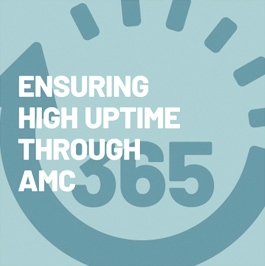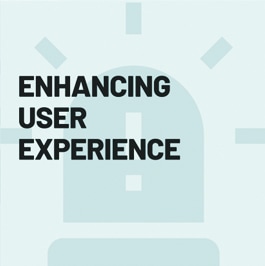 Disclaimer
© Copyright 2020 | All the names and logos used here are the registered trademarks of respective companies. For private circulation only. Certain data mentioned here is based on assumptions and theoretical calculations, hence may not be accurate in practice and can't be considered as a claim by the company.