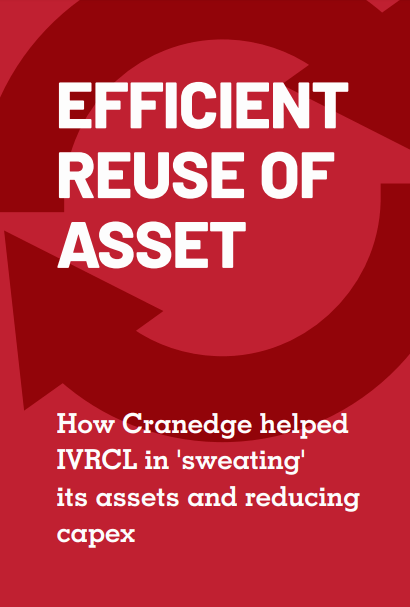 About the project challenges
Our customer, IVRCL Infrastructures & Projects Ltd., is a renowned name in the Indian infrastructure sector and has made water their calling. IVRCL has been awarded the Lift Scheme from Thotapalli Reservoir to Gouravelli Reservoir proposed in the Flood Flow Canal, Phase II of the Kaleshwaram Lift Irrigation Project. This involves pumping and distribution of water to the fields of the beneficiary farmers. The project involves constructing an underground pumphouse and installing pumps and allied machinery
Crane purchased in 2008 demonstrated peak performance on earlier project site
The joint venture between IVRCL and Unity, partnered with ElectroMech in 2008 for the prestigious project of an underground tunnel for the supply of drinking water to Mumbai. ElectroMech played a pivotal role through cranes supplied for tunnel mucking and TBM assembly.
ElectroMech Double Girder Gantry Cranes were deployed to match the excavation speed of the advanced TBM. IVRCLUnity set a record by achieving two million safe man-hours and maintained zero lost time and accidents in a project of this size and complexity. The boring of the entire length of 8.3 kilometres was also completed in a record time of 180 days. Once the project was complete, the cranes supplied by ElectroMech, having fully discharged their duty, were lying unused in a stockyard.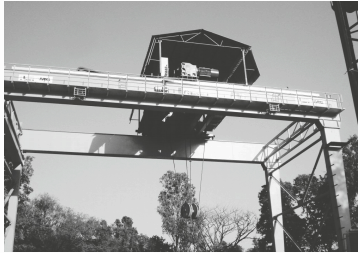 Infrastructure development in India is burgeoning with rapid industrialisation, urbanisation, thrust on irrigation and favourable government policies.At the same time, the sector is witnessing phenomenal pressures to complete projects in a time-bound manner and within limited budgets. Cost pressures on infrastructure companies are increasing and 'sweating' assets is becoming an important area to improve project profitability.
Cranedge, a service subsidiary of ElectroMech,strives to provide the most feasible solutions to ensure high crane uptime, enhance crane life,increase safety and save valuable resources like capital and time. This ultimately results in improved productivity, profitability and safety for our customers.
Here is a classic case where we have helped a leading infrastructure company to effectively reuse its assets and achieve phenomenal savings in project cost.
Idea to reutilise the crane for a new project
The typical life of a crane is close to 20 years. After completion of the above-mentioned project, the crane had about 10 years left for complete depreciation. Kaleshwaram Irrigation Project provided the perfect opportunity to IVRCL to reuse one of these cranes. However, the crane required modifications to suit the new requirements. The major challenge was the new span requirement, which was almost three times the span for which the crane had been originally designed. Besides modification, the crane was also to be relocated to the new site. IVRCL reiterated its complete trust in us for crane modification, erection and maintenance
It is a norm in the industry to write off an asset after it has served its purpose in a particular project. However,ElectroMech cranes, by default, are designed for serving on multiple projects. With a perfect understanding of this approach of ElectroMech's, Cranedge provides innovative solutions through engineering interventions, which allow customers to reuse assets and maximise ROI. We also ensure that, in spite of being old, refurbished cranes have a high uptime. In this case as well, a systematic approach was followed considering the new project requirements.
Engineering interventions
Crane girder modifications to suit new requirement of 50m span
Overhauling and testing of hoisting mechanism
Strengthening existing support structure
Thorough checking and overhauling of wheels, drives,bogies and connectors, making them suitable for reuse
Checking of existing control panels and other electricals and providing replacements wherever essential
Savings
By reusing existing crane after modification through Cranedge, IVRCL has achieved a saving of over 60%.
Benefits
Significant saving in capital expenditure involved in procuring a new crane
Saving of time in engineering and manufacturing a new crane
Commitment to resolve any post-commissioning service issue within 48 hours
Consultation on utilisation of existing asset
Increased service life of the crane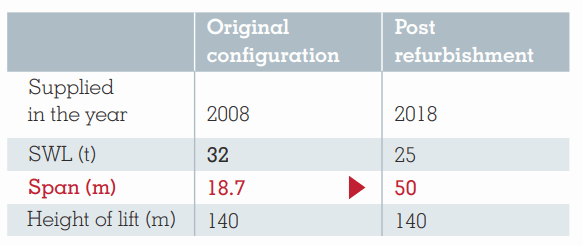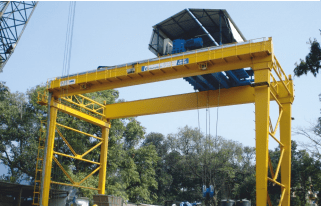 Original crane supplied in 2008
Crane during modification at our factory, March 2018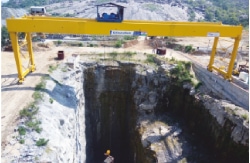 Modified crane after installation, October 2018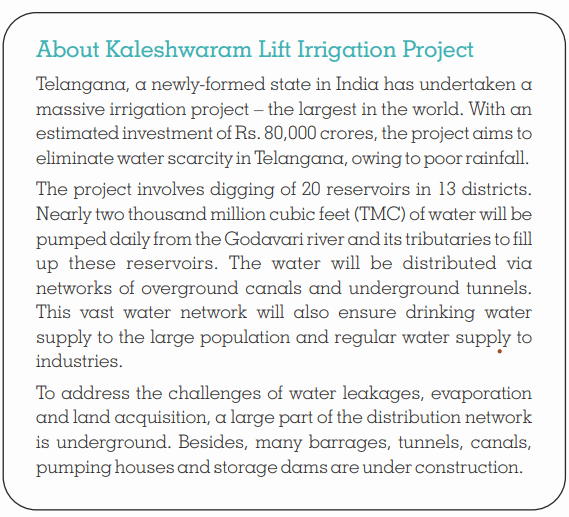 Expert aftersales support for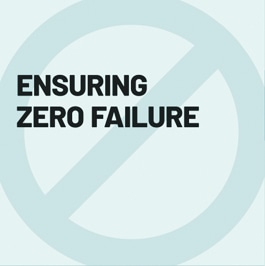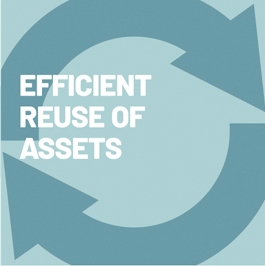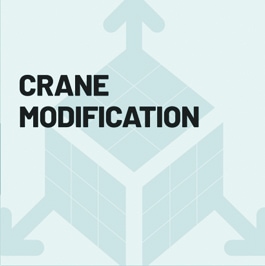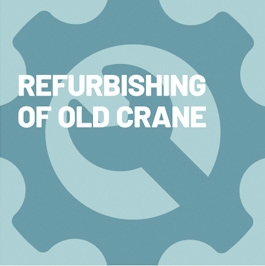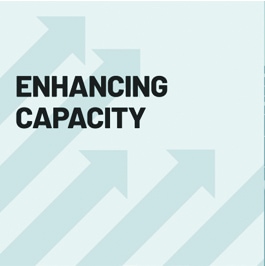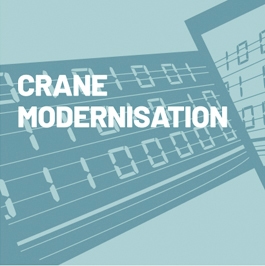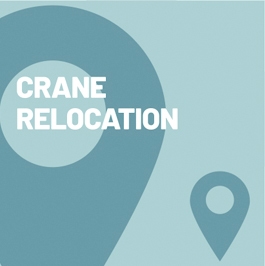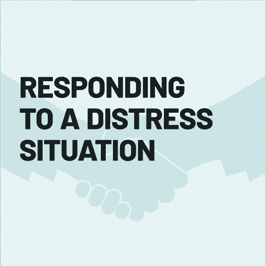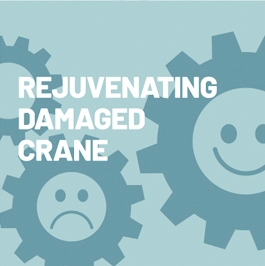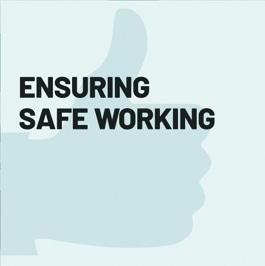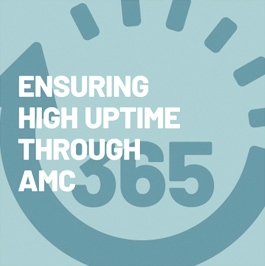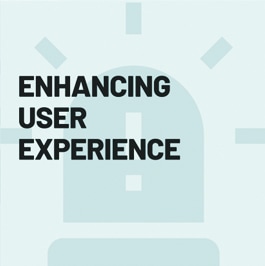 Disclaimer
© Copyright 2020 | All the names and logos used here are the registered trademarks of respective companies. For private circulation only. Certain data mentioned here is based on assumptions and theoretical calculations, hence may not be accurate in practice and can't be considered as a claim by the company.