M.O.R.E for your Cranes!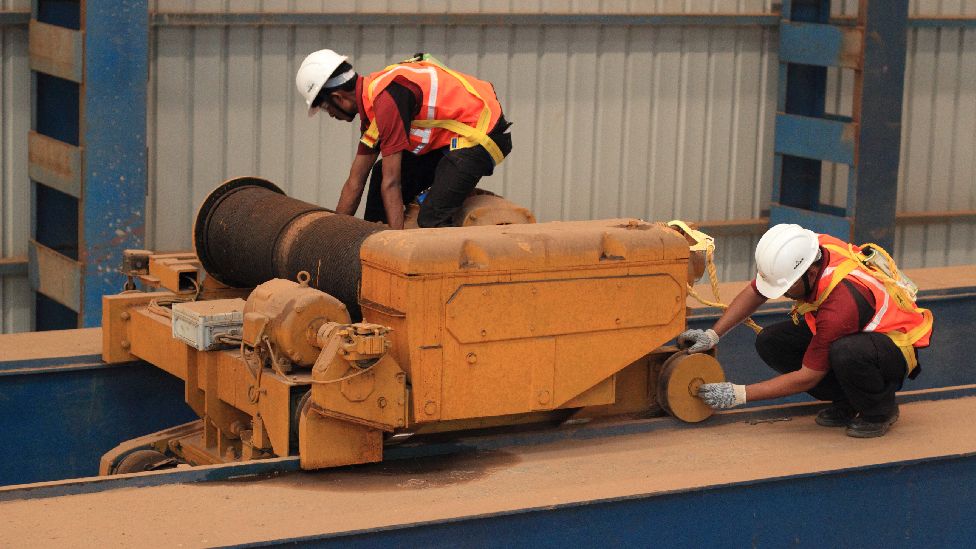 Any industrial overhead material handling equipment, especially EOT cranes, experiences tremendous wear and tear during its operating life cycle. Apart from periodical health check-ups and assessment reports that ensure high productivity and long useful life, your cranes require M.O.R.E!
Business needs change every day and so does the need for newer material handling equipment. However, it's not feasible to procure new equipments; each time when there is a change in the business requirements. Thus, it becomes utmost essential to reap the best out of your existing material handling equipments without making large capital investment.
Cranedge has developed a range of services that strikes a perfect balance between getting M.O.R.E out of your equipment and meeting the demands of highly competitive business environments.
Modernization
Cranedge offers the quick and cost-effective ways to keep your cranes up to date with technical advancements. Be it retrofitting of new VVF drives or providing radio remote controls, Cranedge knows how to best simplify modernization of existing cranes with the latest technology.

Overhauling
A thorough technical assessment by Cranedge specialists allows for accurate identification of the corrective measures to be taken to improve the service life of your material handling equipments. Overhauling involves refurbishment or replacement of electrical components, drives, consumables or and other critical components such as gearboxes, motors or rope drums as well. Cranedge also certifies your 'rejuvenated' cranes for complete use & provides warranty for the newly replaced components too.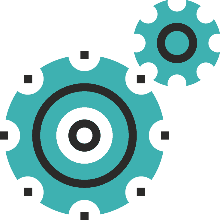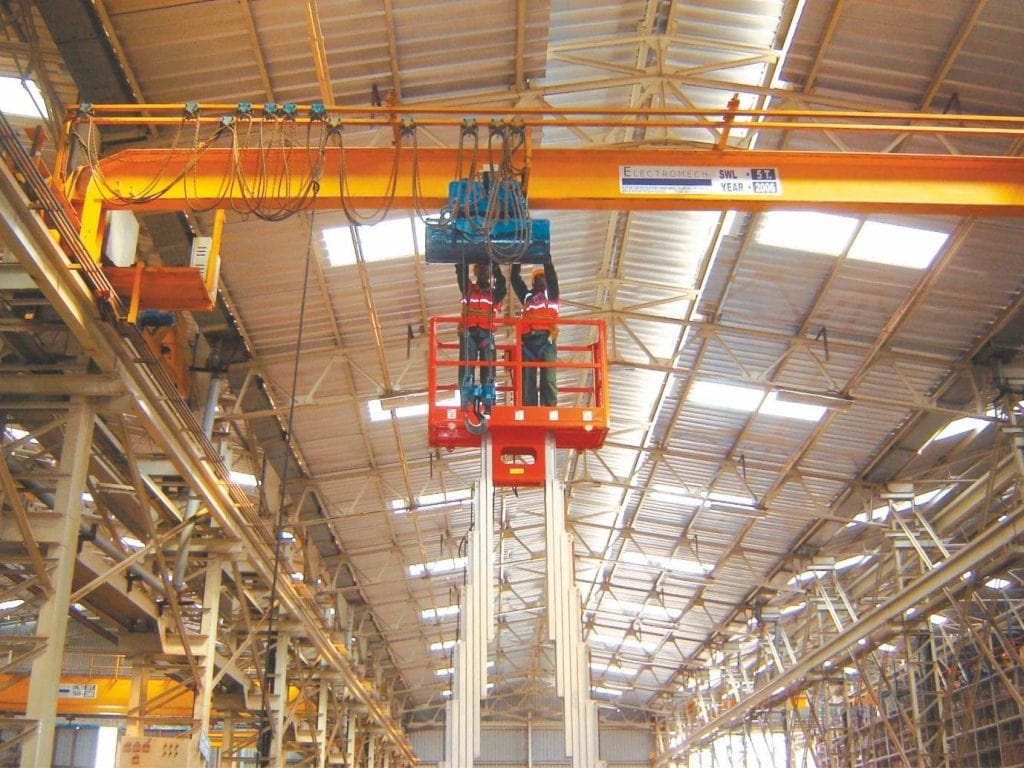 Repairs
As described above, the material handling equipment is put to test through its various working cycles, thus reducing its overall service life. At Cranedge, our team is well equipped to carry out all types of electrical, mechanical or structural repairs of any make or brand of cranes. Our workshop can handle any sort of jobs which requires a large space and consumes time for structural repairs. All repairs are carried out by an efficient team of specialists, who possess expertise in designing, manufacturing & servicing of cranes & other material handling equipments. In addition, the technical backing by the elder company ElectroMech gives an insight into latest industry practices to restore the cranes to its original or even better conditions.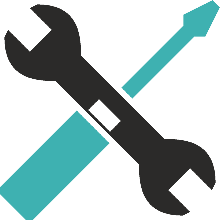 Enhancement
As a customer's business expands, the existing infrastructure may not fulfill the challenging needs of growing business. The material handling equipments may be required to be upgraded, as the case may be. At Cranedge, we help a customer achieve this while keeping your budget in check. The expert team of technicians & designers evaluates your existing cranes for the possibility to enhance their load lifting capacity with detailed engineering interventions. We go beyond not simply enhancing the capacity of your cranes, but also relocate them to best suit a customer's newer process demands.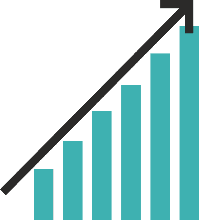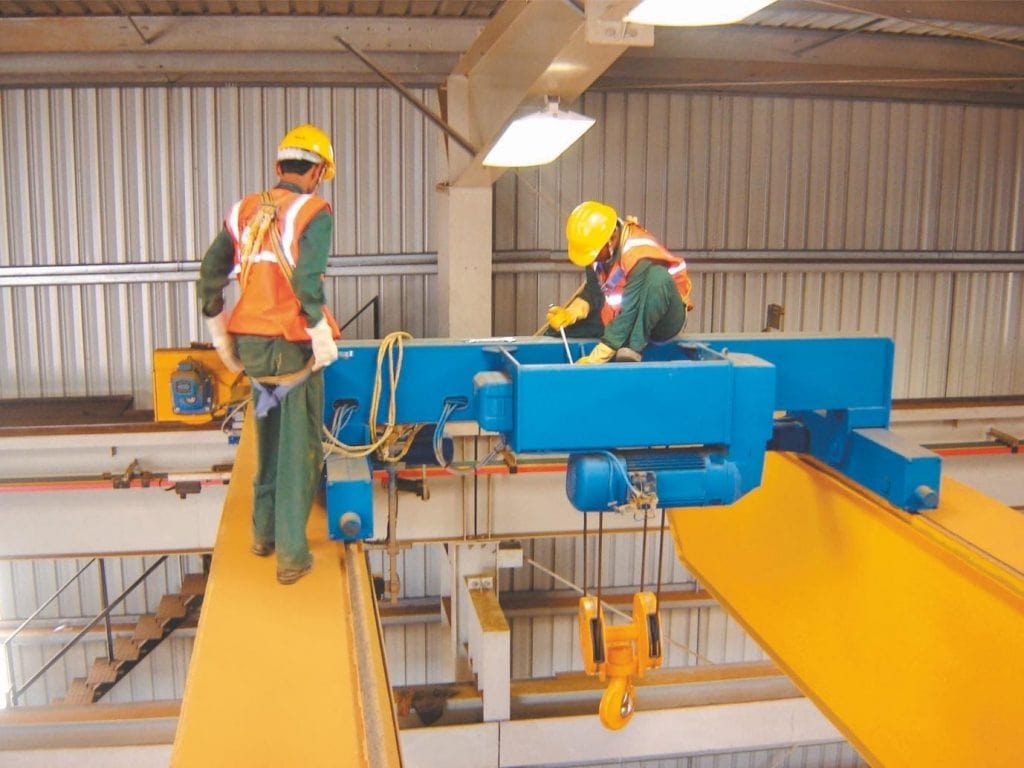 We just don't stop at M.O.R.E!
Upkeep & Upgrade
As with any equipment, your cranes too require replacement of parts from time to time. Cranedge helps you identify and install the best quality spare parts. We maintain a healthy inventory of spares & consumables, so that you are never left scouting for a vital component or face project delays. Also, our team of specialists helps you develop customized parts that are not available in the market and are required specifically for your application.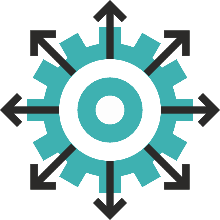 Apart from regular spares, Cranedge also proves to be an expert to retrofit IoT in your VFD enables cranes. Cranedge also supplies a wide range of accessories such as load limiter with displays, radio remote controls and aerial platforms that make owning, running and maintaining your crane simpler.
For any assistance – we are just a call away.