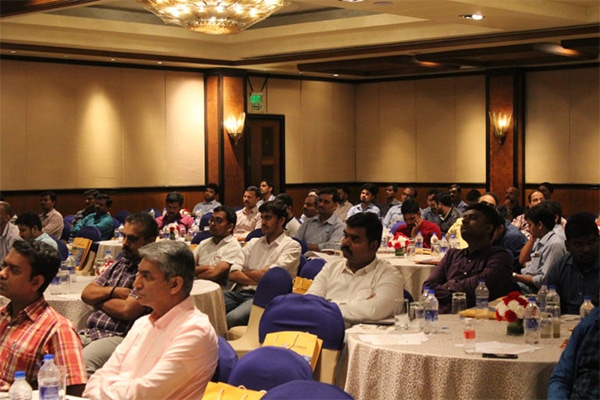 ElectroMech has always looked forward to interacting with clients at 'ElectroMech Knowledge Forums' conducted in different parts of the country. At the Forums, solutions developed by ElectroMech to tackle new challenges and admirable projects completed, using these solutions, by various industries are elaborately discussed.
The Forum offers a platform where valued clients share their future plans and challenges, making it possible for us to provide them with well-crafted solutions.
ElectroMech Knowledge Forum was recently held at Taj, MG Road in Bengaluru on 20th July, 2018. The event started with a welcome note by Mr. Adamya Kadamne. It was attended by 100+ plus guests. The attendees greatly benefited from the event as it was interactive. It was duly appreciated and we thank the incredible audience for being a part of our informative event.